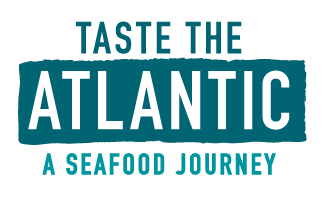 Irish Premium Oysters
A taste of sweetness with a hint of peat and an aftertaste of iodine is how the Gallagher family, who own and manage Irish Premium Oysters, describe the experience of eating a Gallagher's Specials Oyster.
There is a proud tradition of oyster farming spanning over 25 years in this area of Donegal where the pristine saltwater and brackish freshwater are rich in minerals. Today, Irish Premium Oysters are available in many top eateries around the world or can be enjoyed locally in the Lobster Pot in nearby Burtonport. open every day, they serve food from 12:00 and the a la carte menu from 6pm.
The Lobster Pot
Burtonport, Co. Donegal
+ 353 (0)74 954 2012
www.lobsterpot.ie
Edward Gallagher
Irish Premium Oysters
Traigheanna Bay, Lettermacaward, Co. Donegal
+353 (0)86 604 4478
Caisleáin Óir Hotel
Wild Atlantic Way, Annagry, Co. Donegal, F94 WY03
+353 (0)74 954 8113
www.donegalhotel.ie
Harvey's Point
Lough Eske Rd, Tawnyvorgal, Co. Donegal
+353 (0)972 2208
www.harveyspoint.com
The Olde Castle Seafood Bar
Tirchonaill Street, Donegal Town, F94 AKC2
+353 (0)74 972 1262
e: info@oldecastlebar.com
Nancy's Bar
Front Street, Ardara, County Donegal
+353 (0)74 954 1187
e: ardaranancysbar@gmail.com
Madden's Bridge Bar & Restaurant
Main Street, Magheracar, Bundoran, Co. Donegal
+353 (0)71 984 2050
e: info@maddensbridgebar.com
Eithna's By the Sea Restaurant
The Harbour, Mullaghmore, Sligo, F91 FF24
+353 (0)71 916 6407
e: info@bythesea.ie